Entrance to Tanzanite mining shafts
This is one of entrances and shafts that are excavated for purposes of Tanzanite prospecting. Various gemstones exist in the area including the green garnet.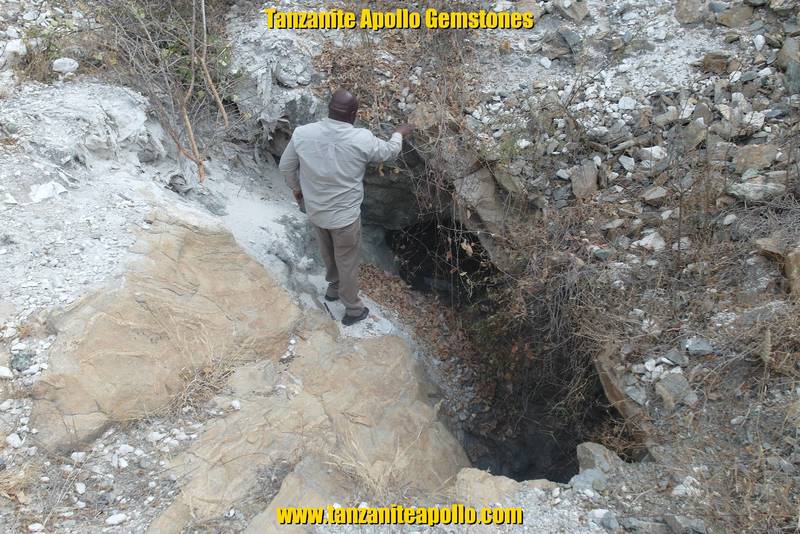 Contact Tanzanite Apollo now. Tanzanite Apollo Limited is gemstone polishing factory located directly in Mirerani, the source of Tanzanite mining in Tanzania.