Ezekiel and George, first lapidarists in Tanzanite Apollo partnership
George is the first guy closest on the picture. Ezekiel is the distant guy. They are both lapidarists who participated in the establishment of Tanzanite Apollo from August to September 2017.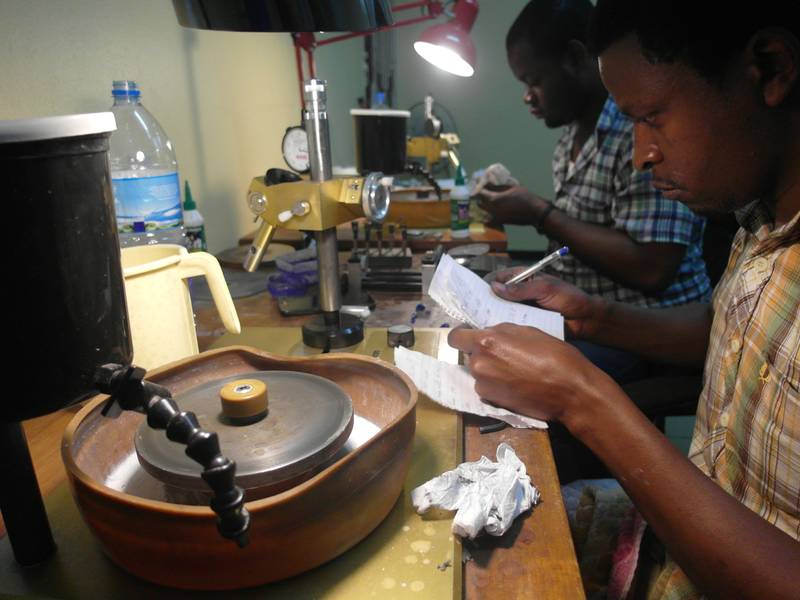 Contact Tanzanite Apollo now. Tanzanite Apollo Limited is gemstone polishing factory located directly in Mirerani, the source of Tanzanite mining in Tanzania.